Topic: Capricorn Tour P37 1979
This Capricorn / Sundowners tour had a series of adventures / misadventures. It started by the driver having a sacred calf go under the coach (a bad idea in Nepal, but the driver, Carl, was a shrewd negotiator). We got to Jammu when Benazir Bhutto had just been executed in Pakistan, causing massive riots. Luckily for us, we avoided trouble on the way to Kashmir by meeting a Penn Overland bus (driven by my friend Peter Ward) on the way down from there with several windows smashed, and Peter also beaten up. We turned back and went up at night time instead, and got through safely. We were able to watch the rioters from the safety of the houseboats. Later, we were robbed in the Khyber Pass, but while the group went on to Kabul, I went back to the scene of the incident with two members of the Pakistani Frontier Police, and the Afridis gave us back everything. Then we had to fly to Istanbul to avoid Iran during its revolution, and were picked up on the other side by Bruce "Budgie" Jacobs with Lyn Marshall in a Sundowners Bus (Capricorn had just merged with Sundowners). We then backtracked to then Middle East, flew to Egypt from Athens, then back to Europe, a hovercraft crossing to London, and the trip's conclusion.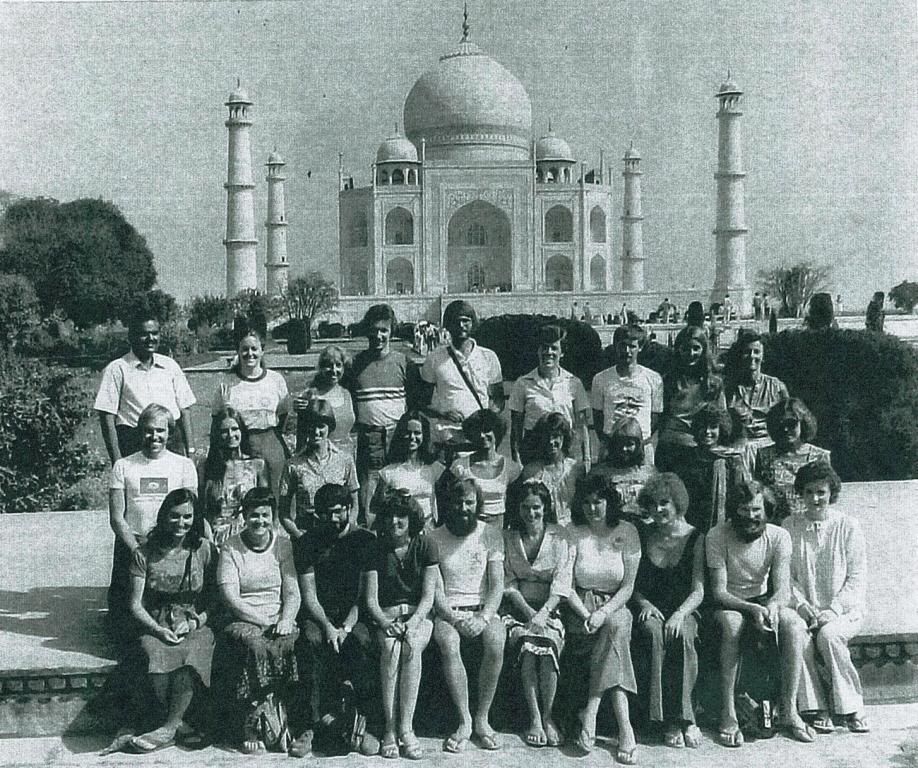 Back Row: Our guide, Jan Trickel, Charmaine & Frank Swientek, Wayne Kubal, Margy Archer, Malcolm McGown, Cathy Croci, Annette Dynes
Centre Row: Tim Pavy, Barbara Zakus, Debbie Pettingill, Anne Lonergan, Ana Wooler, Rhonda Martin, Sally Still, Jenny Ward, Elizabeth Tozer.
Front Row: Margaret Petty, Jan Greenwood, Steve Heys, Marie-Therese Bongers, Carl Capstick (Driver), Christine Lonergan, Wendy Pullen, Jennie Pietsch, Lee Kennedy, Denise Geddes.


Absent: Terry Martin.



Absent: Mike McDermott (Courier)